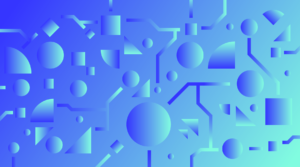 A virtual showcase for computer graphics
Welcome to the SYNTHÈSE website.
Our new platform is a hub of innovation and knowledge and a meeting and collaboration space for the various stakeholders in Québec's computer graphics industry.
This new initiative plays a crucial communications role for SYNTHÈSE's various target audiences—young people, students, teachers, researchers, and professionals—by providing a 360-degree overview of the ecosystem. Through a range of practical and informative content, this virtual showcase forges ties between academia and industry professionals.
The new SYNTHÈSE platform is meant as a vital springboard for the computer graphics field. It is a meeting place and a point of reference for all regions of Québec, as well as a centre of communications and dissemination for the development and training of Québec's current and future workforce.
This virtual showcase helps to promote the computer graphics field by promoting careers, research, training programs, and current trends, in four major sections:
Study

Work

Innovate

Discover
The Study section presents nearly 20 higher education institutions across Québec and nearly 60 postsecondary programs in computer graphics. This section is targeted primarily at young people or adults undergoing retraining who are interested in the fields of visual FX and 2D/3D animation for film and television, video games, or digital experiences and who are seeking a training program to pursue a career in this industry. 
The Work section lists over 200 companies categorized into the three sectors covered by SYNTHÈSE (visual FX and 2D/3D animation, video games, and immersive experiences). It also presents some 50 careers in computer graphics. This section is especially valuable for students and future students seeking to learn about the variety of positions available and studios operating in Québec.
The Innovate section presents advancements in research and development in Québec's digital creation field. It contains four directories listing:
nearly

15 research

chairs in digital arts and technology, 

over

60 research groups and labs

,

nearly

70 CÉGEP and university research projects

,

and over

30 incubators and accelerators

.
This section allows researchers, teachers, and professionals to keep up to date on the latest research and development in the industry. In addition to disseminating the work of research groups and projects, this section of the website strives to promote discussion between researchers and professionals with a view to creating opportunities for collaborative R&D projects. If you have an R&D project and are looking for a research partner (e.g., a business or a CÉGEP or university researcher), please contact SYNTHÈSE's liaison agent, Albane Français (afrancais@polesynthese.com).
The Discover section features the latest news and trends in computer graphics, presented as key issues, articles, and videos. Every year, we publish five or six key issues such as the art of building and presenting a portfolio or real-time comes to the movies. The Calendar subsection also lists around a hundred events and competitions in the digital creation industry, which industry professionals and academics alike can use to plan attendance at key events in their sector. 
Feel free to sign up for our  newsletter to get the latest industry news on trends, studies, careers, training sessions, events, webinars, calls for tender, funding programs, R&D projects, and more.
The About section explains the mission, orientations, objectives, plan, and strategic partners of SYNTHÈSE and its various committees.
If you have any questions about the computer graphics sector, don't hesitate to contact us. A member of our staff would be happy to reply.
Enjoy!