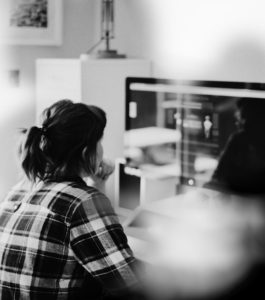 Advantages of a career in digital creation
A rapidly growing sector all over the world
Digital creation is a vibrant industry with abundant career opportunities in Québec, a world leader in this fast-growing, innovation-focused field. Annual growth is around 10 percent, and the sector contributes $1.2 billion to the Québec economy.
Increased staffing needs, high placement rates, attractive salaries, competitive working conditions, and stimulating and energetic working environments are among the advantages of the digital creation field. In addition, there are paths of study for all backgrounds and preferences, ranging from attestations of collegial studies to CEGEP diplomas and bachelor's degrees to master's degrees.
The main sectors of digital creation are:
Video games

Visual effects (film and television)

Immersive experiences (virtual reality, digital installations, etc.)
The advantages of a career in this sector include:
A fascinating job in a field with numerous challenges, both creative and technological.
Inspiring, creatively stimulating, and energetic working environments.
Very high placement rate.
Fast-growing sector with abundant opportunities.
Attractive salaries and competitive compensation packages.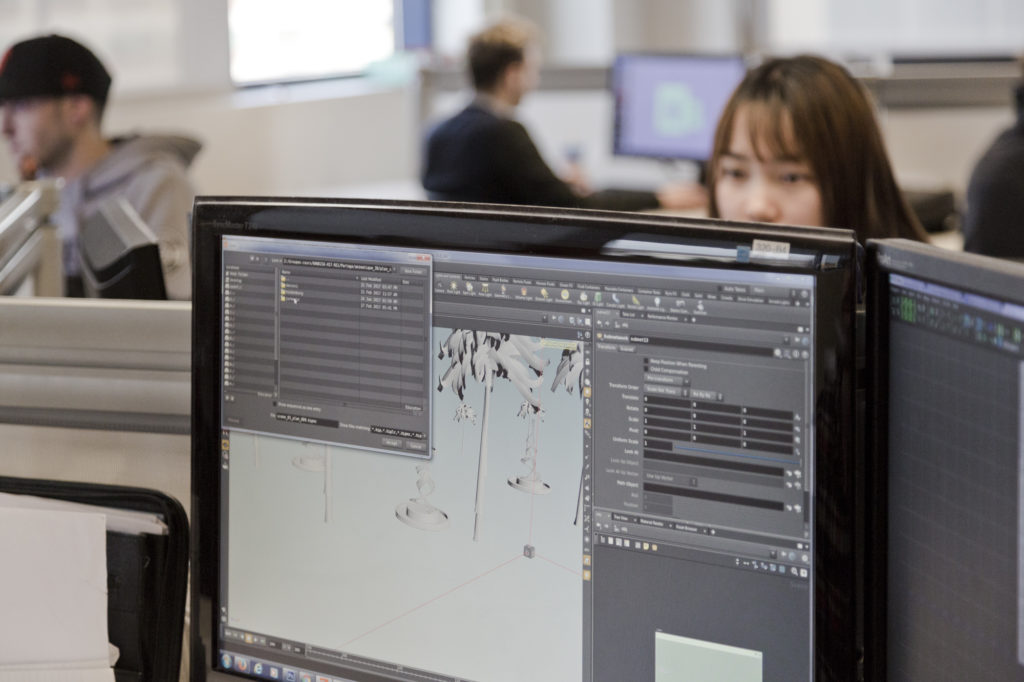 You do not necessarily need a background in programming or IT to build a career in digital creation. The sector is also looking for people with art backgrounds and creatives interested in technology.
Sought-after skills:
Good communication
Creativity
Curiosity
Community spirit
Organized work habits
Attention to detail
Teamwork
The constantly changing digital creation field is a huge playground for creative minds who love innovation. Computer-generated imagery, 2D and 3D animation software, and digital compositing software are part of the sector's everyday lexicon. There are a host of professions with which you can make a career in digital creation. Artistic director, game designer, 2D or 3D animator, visual effects artist, storyboard artist, and technical director are just a very small sample.
Une formation en création numérique ouvre même la voie à des avenues de carrière inusitée. Il est possible de travailler sur des productions de films ou de jeux vidéo de grande envergure telles que Avengers, Black Panther, Fortnite et Games of Thrones. Dans le domaine de la santé, les simulateurs chirurgicaux et plusieurs outils thérapeutiques, tels les jeux développés pour encourager l'activité physique, ont recours à la créativité numérique. Dans le secteur manufacturier, les technologies de jeu permettent d'optimiser les processus de design et de conception. Sans compter que la création numérique est aussi indispensable dans les simulateurs de vol et les tableaux de bord virtuels en aérospatiale, ainsi que dans les outils interactifs de visualisation 3D en éducation.
Training in digital creation can open doors to extraordinary career paths. You could find yourself working on blockbuster film productions or video games such as Avengers, Black Panther, Fortnite or Game of Thrones. In the field of healthcare, surgery simulators and many therapeutic tools (e.g., games to encourage exercise) make use of digital creation. In the manufacturing sector, game technology helps optimize design and development processes. And digital creation is obviously indispensable to flight simulators and virtual instrument panels used in the aerospace industry, as well as in interactive and 3D visualization tools used in education.
---
To learn more about career opportunities, please consult the list of professions and businesses in the field of digital creation.
---