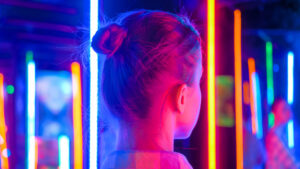 New training opportunity on EXPERTS : the key to scripting immersive experiences
The multi-faceted art of telling an immersive story that pulls you in and packs a punch
In this three-hour virtual course, sound and media artist Vincent Brault invites you to explore major transformations in traditional and linear storytelling and how they've led to the new narrative approaches deployed in immersive experiences.
Elastic, concentric, and constellation narrative… Explore these new storytelling structures that place the audience at the centre of the work, as you revisit the immersive arts' distinctive concepts, practices, and devices. All of this is delivered with a great deal of verve and vim, using images and videos based on real-world cases.
In addition to defining narrative and writing strategies for immersive and interactive experiences, you'll sharpen your understanding of the mechanisms involved in designing user-centred experiences as well as methods for conceptualizing and producing immersive works, from concept to prototype.
An artist at the crossroads of artistic, sensory, and tech practices
Vincent Brault is a sound and media artist who uses new technology to explore the synesthetic relationship between sound and imagery. After graduating in visual arts and music performance, he earned a Bachelor in electronic acoustics at Concordia University and later pursued graduate-level specialized studies in art, creation, and technology at Université de Montréal in 2012.
In 2014, he built on this academic record by completing a Master in communications, with a focus on experimental media research and creation, at UQAM, followed by a Master in art, creation, and technology at Université de Montréal.
His interest in the immersive arts led him to Society for Arts and Technology (SAT), where he now works as immersive video manager for the dome. It's a fascinating job that enables him to leverage his expertise to provide technical support to artists-in-residence, deliver training courses, and produce a broad range of immersive, interactive, and innovative experiences.
A sneak peek at the course :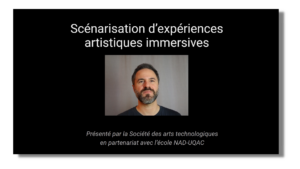 EXPERTS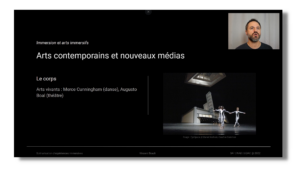 EXPERTS
EXPERTS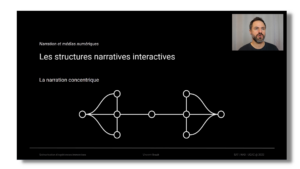 EXPERTS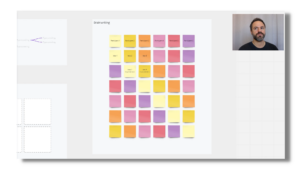 EXPERTS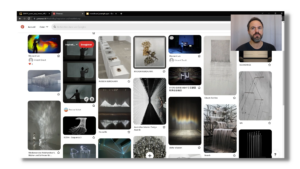 EXPERTS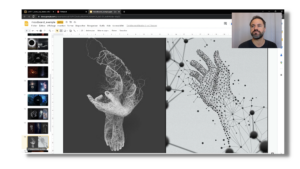 EXPERTS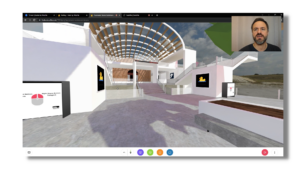 EXPERTS
Start developing your skills today with EXPERTS !
Want to awaken your inner storyteller? Unleash your potential for powerful audience interaction and connection through immersive and impactful experiences? This course is designed to do precisely these things! Register for it today on the EXPERTS platform!
Registration is free of charge and reserved exclusively for employees of studios with membership in QFTC, La Guilde du jeu vidéo du Québec, Alliance Québec Animation (AQA), and Xn Québec. New: the platform is also accessible free of charge for one year to students who have graduated from a training program in digital creation at a public higher-education institution.