From artist to team leader: boost your leadership skills with The Happy Producers
Training tailored to the realities and challenges of the vfx, animation, and video-gaming industries
Transitioning from artist to team leader in the visual effects, animation, and video gaming sectors is no easy task. As our experts Louis-Philippe Vermette and Virginie Lavallée point out: "Eighty-two percent of employees could leave their job due to having a bad manager," according to a survey of 3,000 American workers carried out by GoodHire in 2022.
In these competitive, unpredictable, critique-driven industries, where ego is often king, achieving this transition can be a real challenge in itself. What's more, promotion to a position with new responsibilities is not always backed up by training or mentoring. "After ten years as a storyboard artist, I became a team leader and then an executive produce," recounts Louis-Philippe Vermette, who now wishes to provide the "support and guidance" he had needed at the time to take on these new responsibilities.
Divided into three modules, this two-hour online course is designed to meet the challenges and responsibilities of artistic and technical team leaders in animation, visual effects, and video gaming. From the practice of leadership, through team dynamics and emergency management, to collaboration with other departments, delve into the heart of caring project management, centred on personal experience, inclusion, and well-being to be "more innovative and creative than ever."
From industry to mentoring: making caring a key part of career development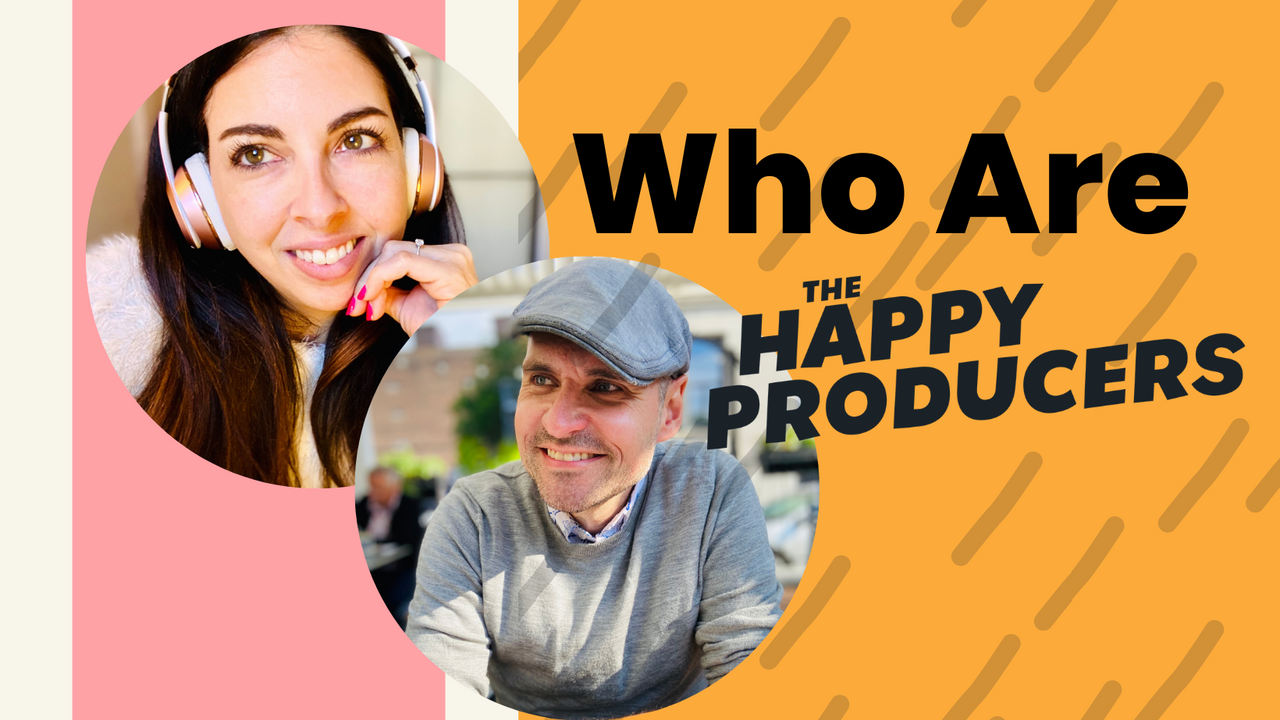 Louis-Philippe Vermette and Virginie Lavallée have been working with passion in the animation and visual effects industry for more than twenty years.
The same fascination for emotional intelligence and teamwork and their vocation for mentoring and project management led them to found The Happy Producers in 2021. Their mission is to help their peers through continuous training and coaching and acquire the tools needed to make well-being at work a priority for the industry as a whole.
The professional rise of a passionate self-taught person
Louis-Philippe Vermette began his career as a storyboard artist in 1998. Some ten years later, Louis-Philippe's career took off, with new responsibilities and a wide range of roles : layout supervisor, artistic director, project manager, operations manager… In 2019, he became executive producer at L'atelier Animation. His career has been studded with successful animated films, feature films, and television series, including the animated series Mighty Mike, Shadow of War, and Mortal Kombat as well as the feature film 10 Lives.
In 2021, seeking further personal and professional development, this fervent self-learner achieved certification in leadership coaching from the Marshall Goldsmith Stakeholder Centered Coaching program.
"Production is my vocation"
From live-action to animation, Virginie Lavallée is a film and running-series producer with more than 15 years of varied experience. Following successful TV series and video games such as Game of Thrones (season 6), Mighty Mike, The Soccer Football Movie and Skylanders SAWP Force, Virginie has found her place: "Production is my vocation." What motivates her is not only implementing processes designed to optimize team operations. "Above all, it's about helping the whole team feel fulfilled at work, and to avoid stress and toxicity," she points out, before sharing her motto with us: "Gratitude is my superpower."
Virginie obtained her Bachelor degree in French Language and Literature from McGill University in 2004, followed by a Master degree in Literature and New Media from Concordia University in 2008.
A sneak peek at the course
Start developing your skills today with EXPERTS !
Would you like to create the working environment of your dreams and draw on the precious advice of our two experts? Register today on the EXPERTS platform, powered by SYNTHÈSE, to take part in this course.
EXPERTS learning platform is free and exclusively reserved for staff at studios with membership in the QFTC, La Guilde du jeu vidéo du Québec, Alliance Québec Animation (AQA) and Xn Québec. As an added new feature, the platform is also accessible for one year to students who have graduated from a digital-creation study program at a public higher-education institution.