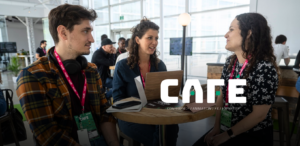 CAFÉ: SYNTHÈSE launches its Education Zone designed for visual-effects and animation students
On May 16 and 17, 2023, SYNTHÈSE invites visual-effects and animation students to come and meet creative-industry professionals and recruiters as well as teachers and other education stakeholders in the Education Zone, as part of a CAFÉ (Conference, Animation, FX, Expertise) event. Along with portfolio reviews, mock interviews, and training-program presentations, students will be provided with a dozen panel discussions, presentations, and workshops designed to prepare them for the job market.
This large Québec gathering, organized by the Québec Film and Television Council (QFTC), is accessible free of charge to students starting at 2 PM. Be sure to attend this not-to-be-missed event at Montréal's Palais des congrès!
Workshops and panel discussions enabling students to take their first steps in the industry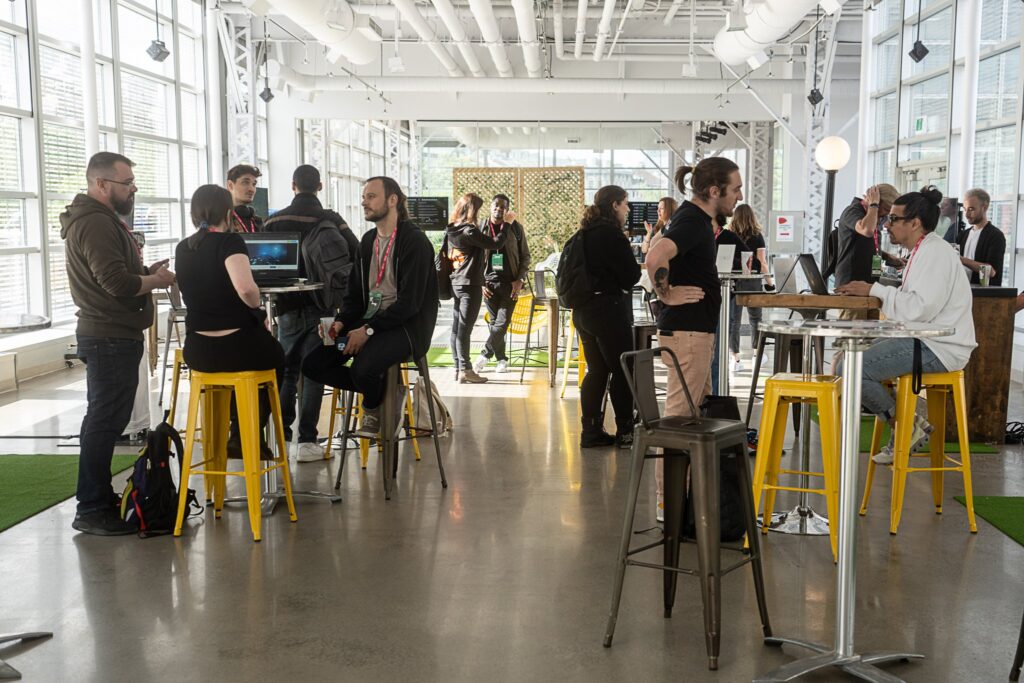 In the morning, workshops led by rhum – resources and humans in a space reserved for students will enable the latter to familiarize themselves with the realities of the job market. In addition to mock interviews and portfolio reviews, multiple human resources professionals and creative-industry professionals will share their expertise and advice with students in 20-minute one-on-one meetings.
These workshops are reserved exclusively for students who register for them and who attend schools that are showcased in the Education Zone.
Later, in the afternoon, panel discussions will follow, which will feature testimonials from human resources advisors and team supervisors. This is a great opportunity to hear advice from seasoned professionals on what to do and not to do in job interviews, how to use storytelling to present your portfolio, and how to negotiate your salary.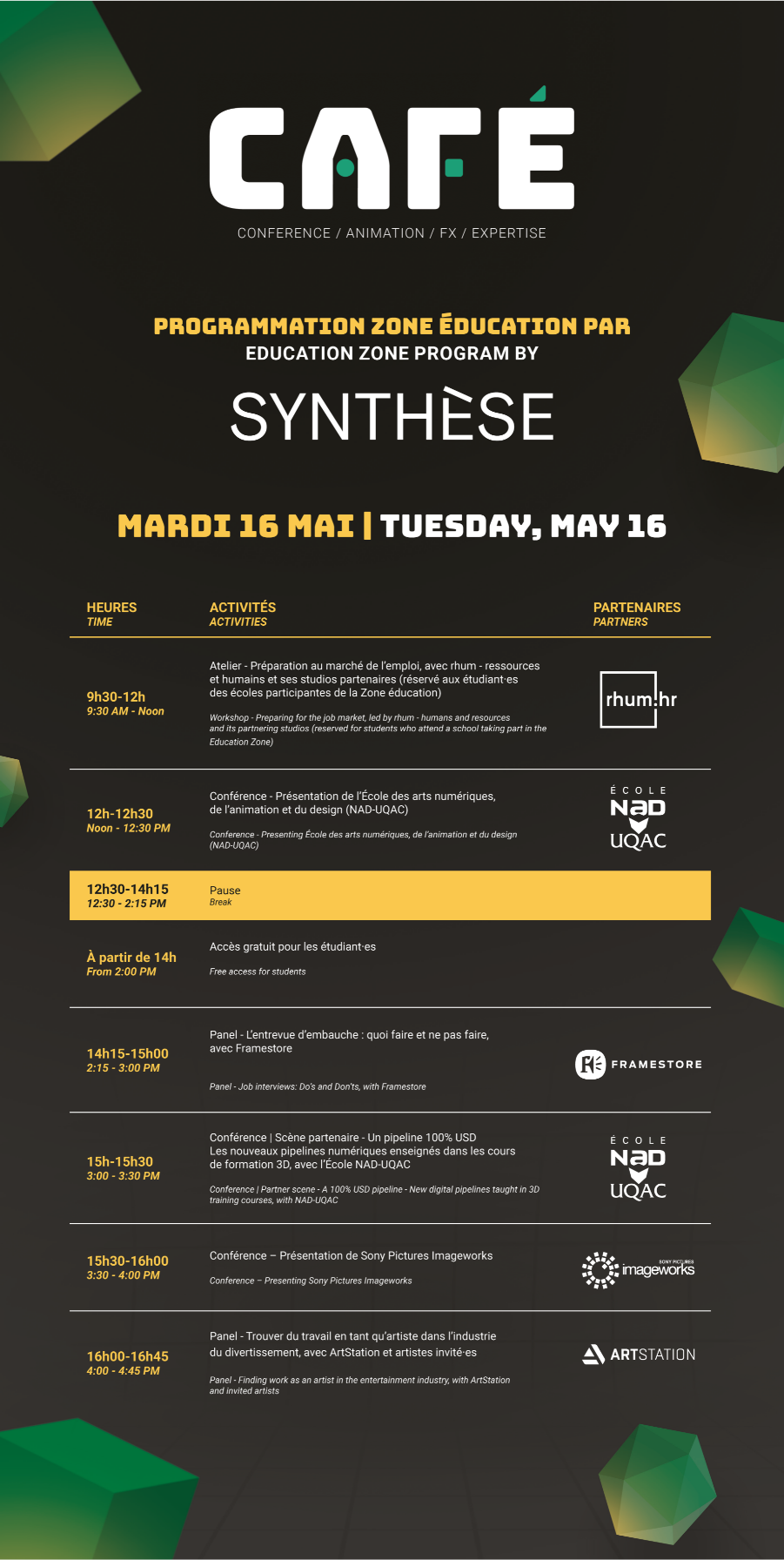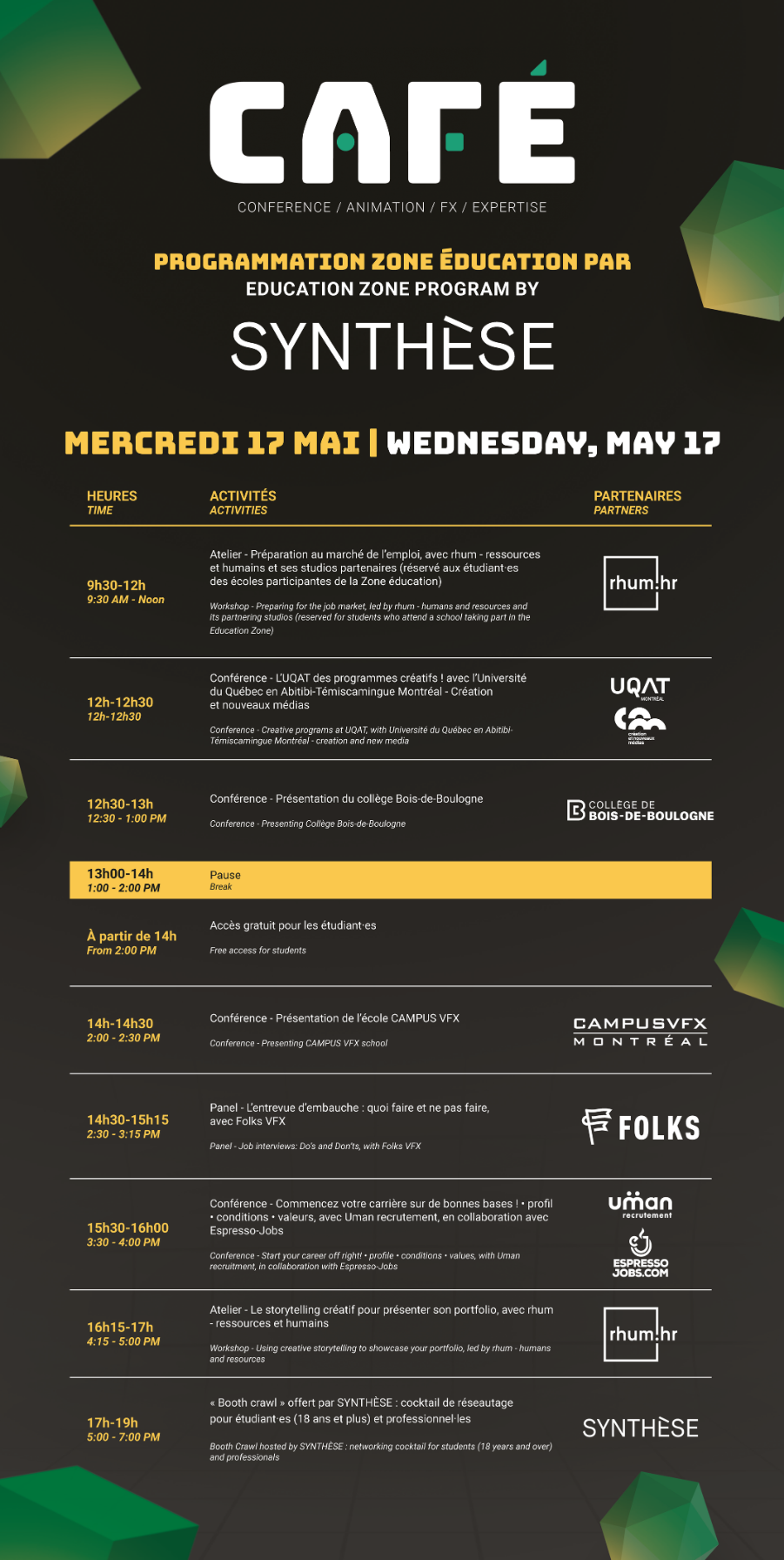 An exhibition of works to showcase students' talent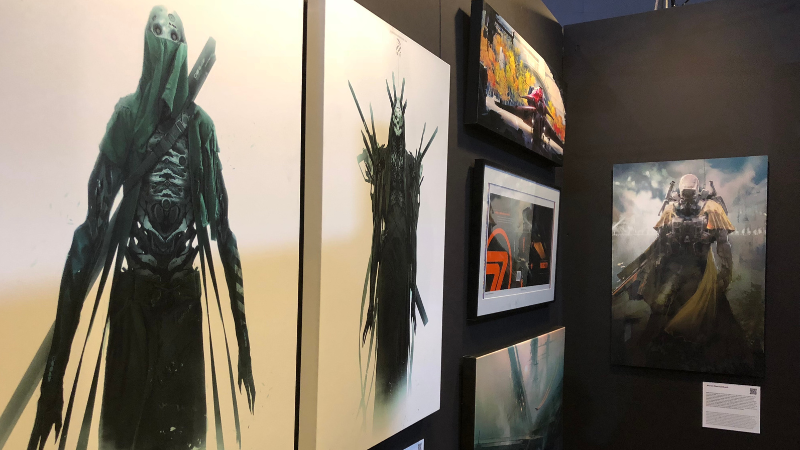 In partnership with ArtStation, some forty works will be exhibited by the event's four partnering Québec educational institutions so as to highlight their students' and graduates' talent :
École des arts numériques, de l'animation et du design (NAD-UQAC)
Université du Québec en Abitibi-Témiscamingue Montréal – creation and new media
(UQAT Montréal CNN)
École supérieure en Art et technologie des médias (ATM) at Cégep de Jonquière
During these two days of discovery and networking, professionals and students can also explore these institutions' specific and distinct regular and continuing-education programs as part of the event's multiple presentations.
New VFX trends and challenges to explore
Thanks to its technical presentations and business meetings, this gathering is also a great opportunity for teachers and students to learn about the latest breakthroughs and revolutionary innovations in visual effects and 2D-3D animation. From the production of "John Wick 4" to the creative process behind The Last of Us series, the technical challenges are numerous and involve creative and ingenious solutions. With the development of artificial intelligence, videogrammetry, and USD, technology spurs rapid and inevitable change, impacting both creative processes and workflows.
On May 17, concurrent with the Education Zone, don't miss a special activity consisting of three panel discussions focusing on technological innovations and R&D.
Free access for students starting at 2 PM
The Education Zone, including the Living Space where many studios will exhibit, will be open free of charge on May 16 and 17 from 2 to 5 PM to all students enrolled in a digital-creation program, for example, visual effects, computer graphics, 2D-3D animation, and multimedia integration.
How to reserve your free student ticket
To get your free student ticket, go to the CAFÉ online ticket office and select the "Student / Étudiant (Only from 2pm/À partir de 14h)" package. After entering all of your information, you can download your ticket and present it directly at the ticket counter on site where you will receive your student badge. Don't forget to take along your student ID to confirm your student status.
The school can make reservations for its students or students can make their own reservation individually.

Tickets for the event and purchase of ticket bundles
Schools and/or students wishing to secure a ticket for the event's presentations (priced at $75 per ticket) may order it online. Schools may also buy bundles of 20 tickets or more for their students and teachers. Ticket bundles are priced at $40 per ticket. For all bundle purchases, please contact Albane Français at afrancais@polesynthese.com.
Would you like to volunteer at the event?
Enjoy a one-of-a-kind and unforgettable experience by joining a fun and effective team. Go to this page to find out about the benefits of being a volunteer – and sign up to be a volunteer !