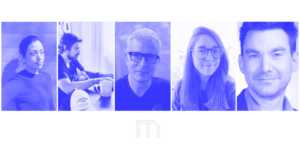 MUTEK Forum: SYNTHÈSE and Hexagram join forces to present a panel of experts on production pipelines
As part of the MUTEK Forum, SYNTHÈSE and the international digital research network HEXAGRAM are joining forces for the first time to present a panel of five Québec-based experts to discuss production pipelines that will revolutionize the digital creation sector. Join us on Thursday, August 25 at 2:30 p.m. for our panel entitled "Research-Creation and Digital Arts – An Autopsy of Production Pipelines."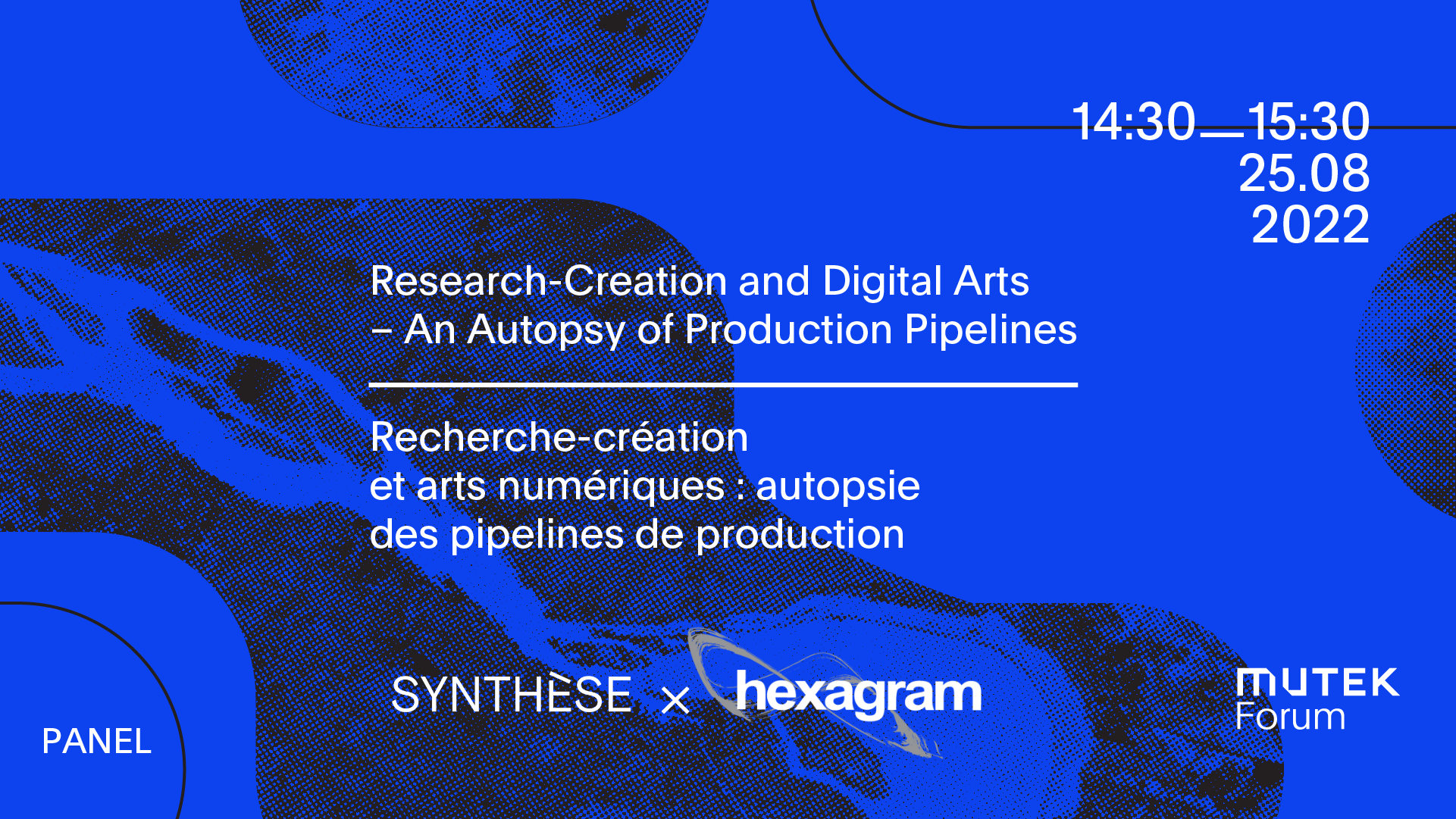 A panel of experts to drive innovation and encourage cross-sector networking
How do we align the skills of student artist-researchers with industry needs in the culture, innovation, and R&D sectors? How can we reshape arts-research programs to better facilitate cross-sector collaborations with cultural sectors
and digital creation industries?
Get answers on Thursday, August 25 at 2:30 p.m. at our panel of experts, moderated by Anne Le Bouyonnec, project director for skills and careers at SYNTHÈSE.
Afterword, SYNTHÈSE and HEXAGRAM will hold a networking mixer at 5 p.m. at the Chaufferie of UQAM's Cœur des sciences, where the discussions among researchers, artists, and digital creation professionals will continue.
Date: Thursday, August 25, 2022, 2:30 p.m.
Panel discussion length: 60 minutes
Language: French
Venue: Agora Hydro-Québec, Hexagram-UQAM, Pavillon des Sciences biologiques (SB), 1Y4, 141 Président-Kennedy Ave., Montréal, QC, H2X 3X8, Canada
Networking mixer: 5 to 7 p.m.
EXCLUSIVE – SYNTHÈSE is offering members a promo code for 25% off the ticket price for all MUTEK Forum activities and the MUTEK Festival. The discount will be applied when you purchase your ticket online and use the code SYNTHESE25.

Introducing the five panel experts:

Yan Breuleux is a professor at NAD-UQAC (School of Digital Arts, Animation and Design) and a practitioner and researcher in the field of visual music for immersive media. For the past twenty years, he has collaborated with musicians and composers in the creation of multi-screen, panoramic, architectural and "FullDome" projections. His research projects focus on the field of "immersive storytelling". He is also a member of the Hexagram research-creation network and cofounder of the Mimesis laboratory of immersion, interaction and imagination.

In his works, Louis-Philippe Rondeau develops devices that explore self-representation and performance in a playful and unconventional manner. His research-creation approach reveals as much a search for simplicity of design for users as an interest in the complexity of computer code and the execution of physical objects. While situating his research in the history of marginal photographic processes popularized in the 19th century, his works with digital images – unlike analog photography – do not imitate reality. His unusual instruments stem from an aspiration to uncover novel means of self-expression.
His research is focused on human representation and performance in a media-archeological context. It is inspired by a desire to reinterpret forgotten and overlooked forms of media, using contemporary digital tools. Sometimes reprising the mirror's modus operandi, his interactive installations compel us to reconsider the conventions employed in the mediation of bodies, specifically those regarding the representation of space and time. Rondeau is a professor at the Digital Arts, Animation and Design School of Université du Québec à Chicoutimi (NAD-UQAC), and cofounder of the Mimesis laboratory of immersion, interaction and imagination. His practice stems from working in the area of digital visual effects in Montréal. He is also a member of the Hexagram research-creation network.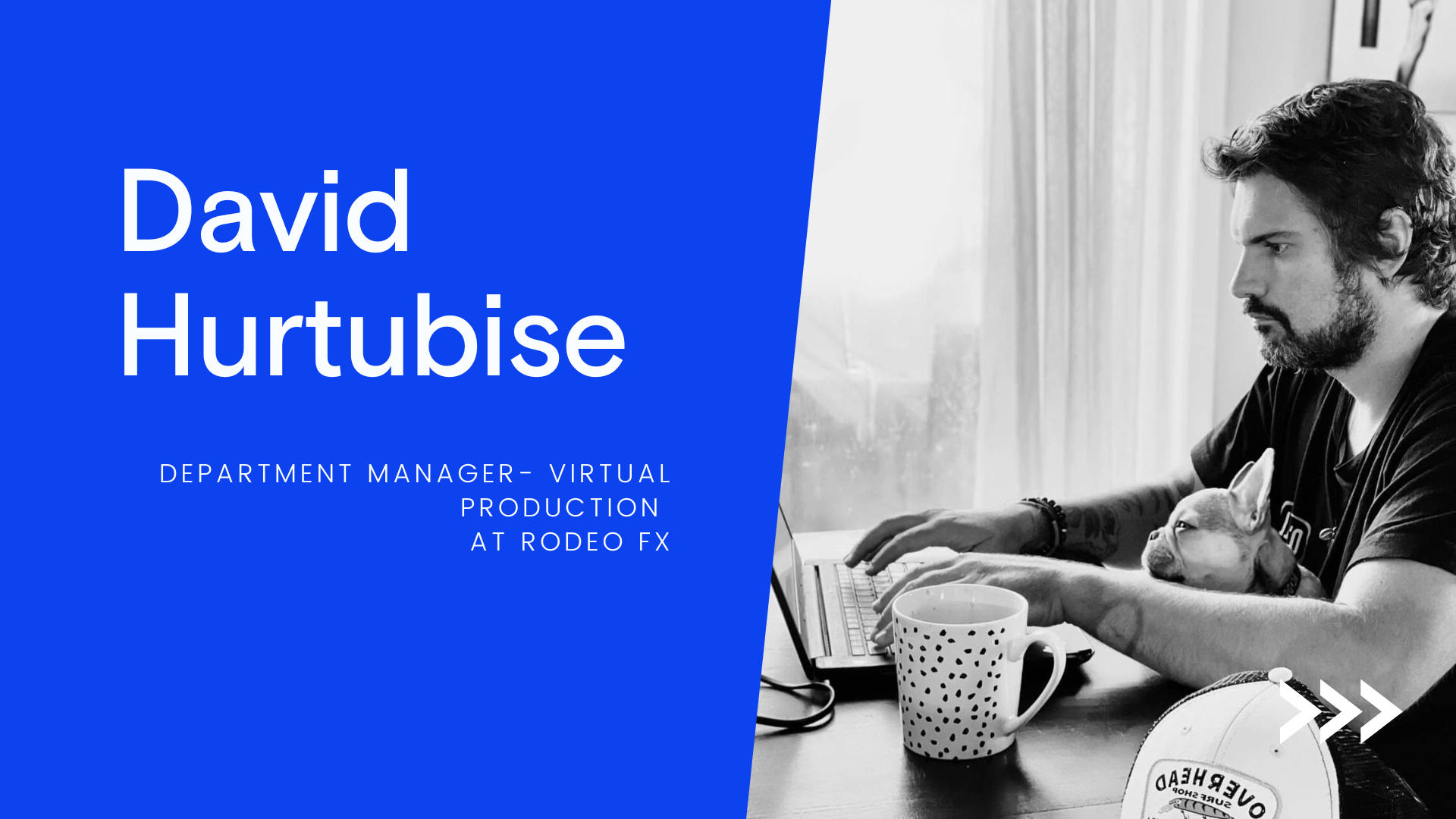 Proud of three years as a solutions architect at Epic Games Montréal, David Hurtubise notably had the chance to present two Tech Talk to Siggraph with Epic Games, including one on mixed reality in 2018 and the other on Virtual Production in 2019 with the dedicated technical artists of the Fortnite video game.
He has helped many Film and Live Event companies such as Netflix, Digital Domain, Framestore, DNEG, Cirque du Soleil and Moment Factory develop their Virtual Production architecture & technology. He also helped set up the Unreal pipeline for the popular ICI Laflaque television series for CBC French.
Always driven by excellence, he is one of the pioneers of the virtual production industry, and proud to have been part of the Epic Games team which received the Technology Emmy award in 2019. Hurtubise has worked as director of the technology in virtual production at MELS Studios and will soon complete his master's degree in 3D animation at the School of Digital Arts, Animation and Design (NAD) in the field of computer vision, mocap and AI.
Hurtubise is currently working as department manager in virtual production at RODEO FX.
ICI Laflaque | American Cinematographer | Mixed Reality Production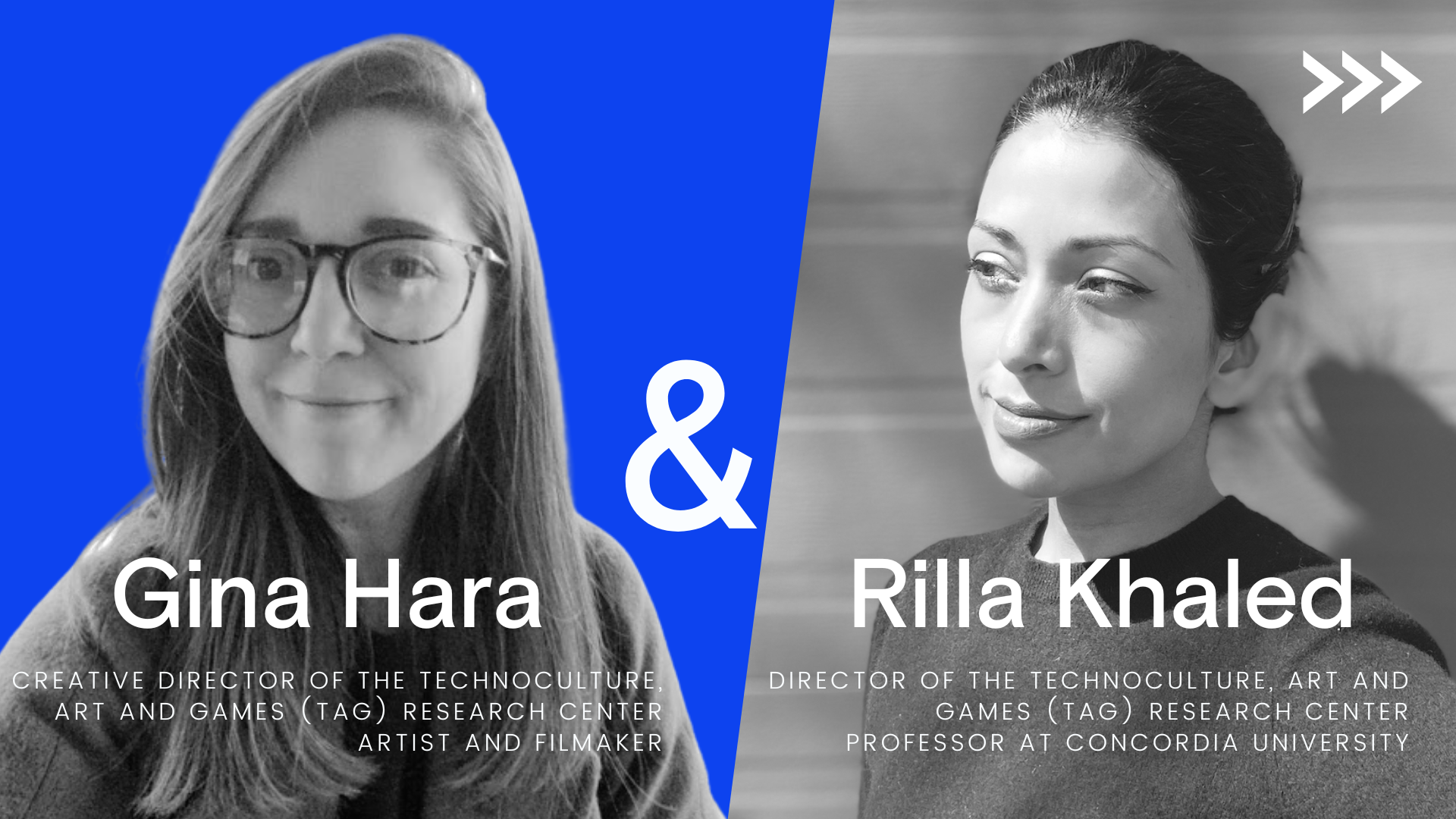 Gina Hara is a Hungarian-Canadian filmmaker and artist. She holds an MA in intermedia, an MFA in film production and has worked in different media with regard to film, video, new media, gaming and design. Her research focuses on marginalized narratives in the context of technology, specifically social media and games culture. Hara's artworks have been featured by different institutions including the New Museum in New York, Budapest Kunsthalle and the City of Montréal. Waning (2011), her first fiction film, was nominated for Best Canadian Short at the Toronto International Film Festival. Your Place or Minecraft? (2016) is her machinima docu web series about game studies and is available on YouTube. Hara's feature length documentary, Geek Girls (2017), explores nerd culture from women's perspective and was in theatres in Canada and Australia in 2018. Geek Girls is currently available on the website of the National Film Board of Canada, while it is distributed by Women Make Movies in the USA and South-America. Her most recent work, Sidings of the Afternoon won the Critics' Choice Award at the Milan Machinima Film Festival 2021. Hara lives in Montréal, where she is the creative director of the Technoculture, Art and Games Research Centre.
Rilla Khaled (PhD, Victoria University of Wellington) is an Associate Professor in the Department of Design and Computation Arts at Concordia University in Montréal, Canada, where she teaches interaction design, design theory, programming, and more. She is the director of the Technoculture, Art and Games (TAG) Research Centre, Canada's most well-established games research lab, in the Milieux Institute for Arts, Culture, and Technology. Dr. Khaled's research is focused on the use of interactive technologies to improve the human condition, a career-long passion that has led to diverse outcomes, including designing award-winning serious games, developing a framework for game design specifically aimed at reflective outcomes, working with Indigenous communities to use contemporary technologies to imagine new, inclusive futures, creating speculative prototypes of near-future technologies, and establishing foundations for materials-based game design research.
A four-day gathering of some sixty Québec and international experts at the MUTEK Forum
The professional component of the MUTEK Festival, MUTEK Forum, is back for an eighth edition in Montréal from Tuesday August 23 to Friday August 26. Aimed at digital-creation artists and companies, this ideas marketplace is a venue for exploring innovative artistic practices while encouraging participants to consider the ethical and political issues surrounding digital technology. In addition, the Mutek Forum Market will foster networking and show off Québec, Canadian, and international talent to buyers around the world. The four days of discussions and networking are also an opportunity to attend 30 activities facilitated by some 60 local and international experts. From extended reality (XR) to artificial intelligence (AI) to the electronic music industry, this edition promises to be an event for digital creative professionals that you won't want to miss.

Don't miss our future announcements and news. Subscribe to our newsletter and follow us on social media.