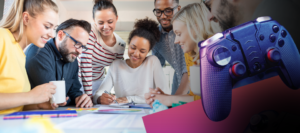 MIGS 2023: two activities to meet the challenges of the senior shortage
SYNTHÈSE is delighted to take part in the 20th edition of MIGS. As part of this event, which is dedicated to business and networking opportunities, SYNTHÈSE will present two not-to-be-missed activities focusing on the development of local talent and, more specifically, on the upskilling of professionnals for supervisory positions.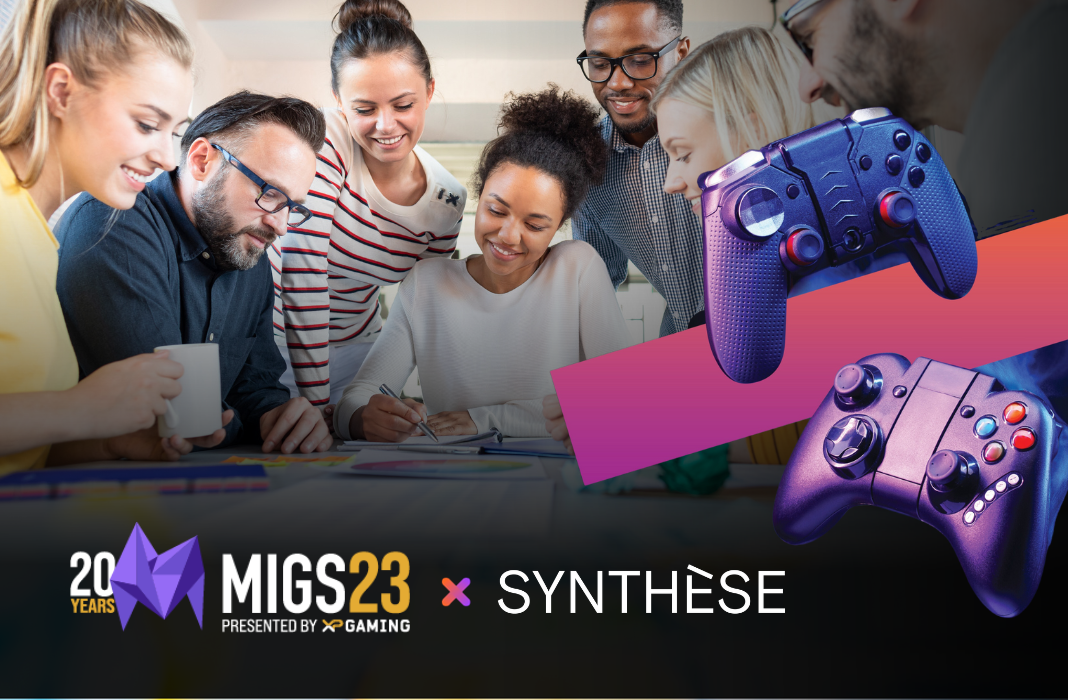 1. Panel discussion : "Equipping emerging local talent : training the next generation of Québec video games industry senio professionnals
Wednesday, November 8, 2023 from 11:20 a.m. to 12 noon
This panel will highlight current initiatives, from two studios, to encourage professionals to move into supervisory positions. We will also discuss how higher-education institutions can support businesses and the ecosystem in providing training to this sought-after workforce. Finally, the discussion will highlight ways in which we can work together to find solutions. 
Moderated by our Executive Director, Brigitte Monneau, this discussion will feature four experts in their respective fields :
2. Design Thinking workshop : "Toward an action plan for supervisor training"
Wednesday, November 8, 2023 from 1:30 to 3:30 p.m.
The panel discussion will be followed by a Design Thinking workshop aimed at getting video games industry professionals and educational establishments to lay the groundwork for an action plan on supervisor training.
This workshop will bring together a maximum of 15 participants, including:
Representatives of higher-education institutions (continuing education departments)

HR experts | talent development and/or continuing studio training

Studio team supervisors (artistic and programming professions)
As seating is limited, attendance at this workshop is by personal invitation from SYNTHÈSE. Nonetheless, if this topic is of interest to you, and you would like to take part in discussions, please contact Albane Français, Director of Communications and Partnerships at SYNTHÈSE.
This workshop is designed to find actionable solutions to the shortage of supervisors by getting participants to think about what can be done/bolstered/dropped. A report will be drafted and sent to all participants and, on request, to interested parties.
To be more specific, participants will be asked to reflect on and/or share their experience of the learning practices and approaches implemented within their company and community of experts. This event also provides an opportunity to reflect on key skill-development for future supervisors, the human, financial, and material resources such development requires, and existing or possible obstacles and potential solutions.
Join our team in the Exhibition Zone!
In addition to these two activities, SYNTHÈSE will be present in the Exhibition Zone. Feel free to come and meet with us to find out more about our initiatives and our range of continuing education courses for professionals at EXPERTS.
Register today and receive a 10% discount on your ticket: