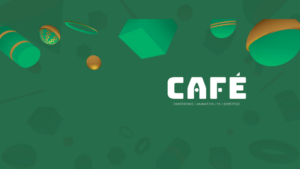 CAFE: an activity to promote and integrate research and technological innovation in digital practice in visual effects
A special activity is offered jointly by the CDRIN and SYNTHÈSE  as part of CAFE. It will start on Wednesday June 8 at 3pm and will be followed, at 5:30pm, by a networking cocktail, courtesy of SYNTHÈSE. This cocktail will initiate the beginnings of a flagship community between researchers and practitioners.
Discover the results of current scientific research by experts from Ubisoft La forge, Laval University, NAD-UQAC School, Eidos Sherbrooke, EPIC Games that concern visual effects through 7 presentations of 10 to 15 minutes. 
These will cover a variety of topics such as:
Fire/smoke/particle simulation in interactive and real time

Procedural automation of characters in real time

Editable indoor lighting estimation

All-Weather Deep Outdoor Lighting Estimation

USD technology

How to perform runtime inference of a neural network in a game

The Metaverse and/or the convergence of Games and Virtual Production technologies.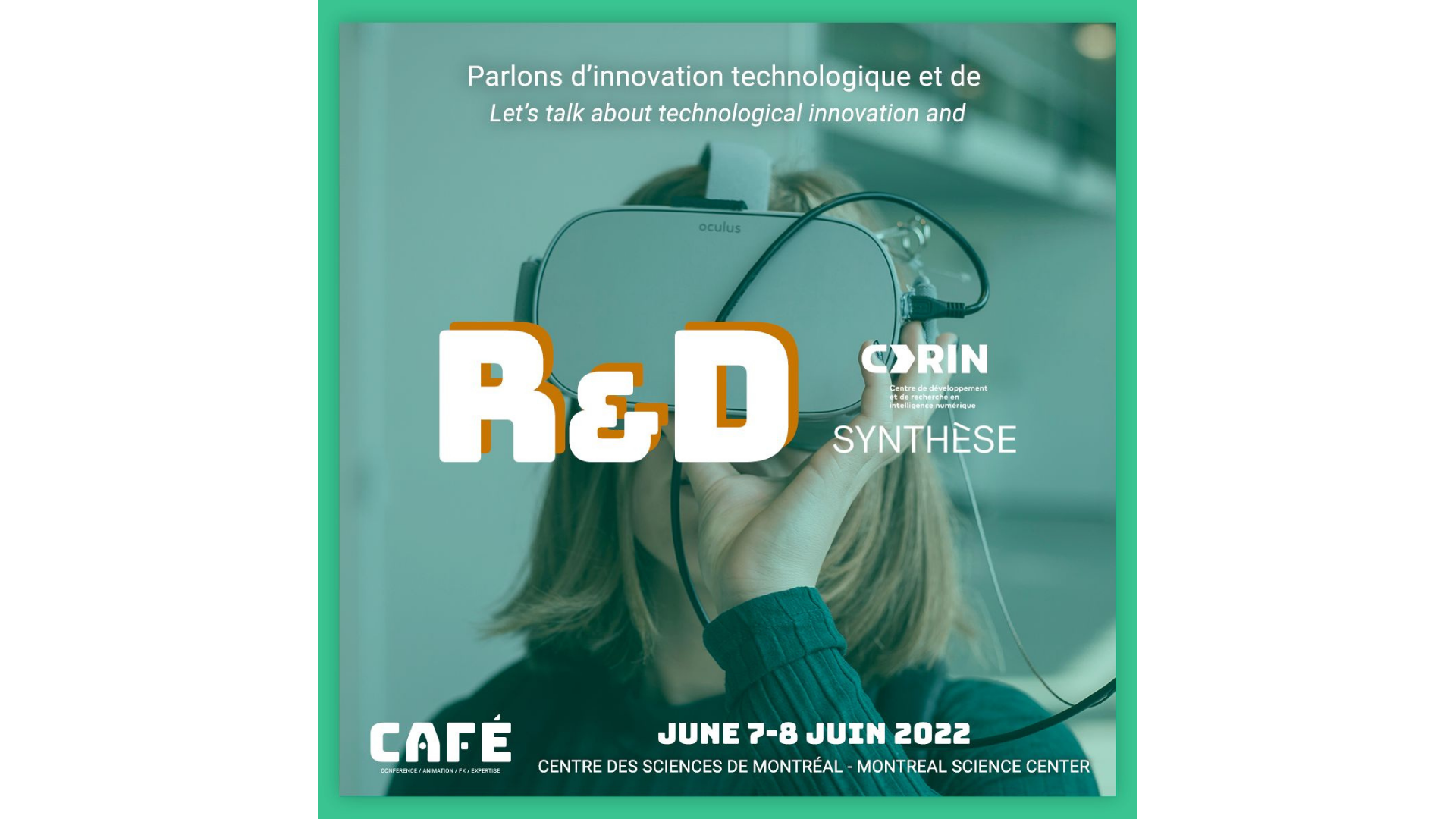 How to integrate innovative technologies into VFX production pipelines?
This will be followed by a 30-minute panel entitled: How to integrate innovative technologies into VFX production pipelines, which will bring together industry professionals: Teddy Wong of Squeeze Animation Studio, Eloi Champagne of the NFB, Mathieu Leclaire of Hybride Technologies and Jonathan Gagnon of FOLKS. This panel will be moderated by Martine Bertrand of DNEG. 
Through the experiences of these industry professionals, participate in this discussion on the implementation of innovative technologies and methodologies in the production pipeline.
The panelists will present the challenges and solutions that have emerged from their experiences in addition to their vision on the future of new technologies in production and how to address them.
In addition to the panel that closes the afternoon of lectures, check out the abstracts of various academic research from our universities on topics surrounding visual effects and animation. 
Discover the file of
Qui Fait Quoi, June 2022: "To enhance research and innovation in digital practice"
To go further, Qui Fait Quoi in collaboration with SYNTHÈSE interviewed : Julien Coll – Research and Innovation Advisor at CDRIN, Anne Le Bouyonnec – Director of Expertise and Trades at SYNTHÈSE, Yves Jacquier – Executive Director at Ubisoft La Forge, François Lord – Teacher at NAD-UQAC School and Martine Bertrand – Senior Researcher in AI at DNEG, who talk about their vision and the impact of research in professional practices, a great file in French to be consulted now, signed by Frederic Bouchard.

*SYNTHÈSE in collaboration with BCTQ is pleased to offer a 25% discount on all regular rates as well as a 50% discount on the student rate.