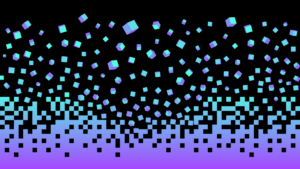 A short version of our "Working in Digital Creation" study is now available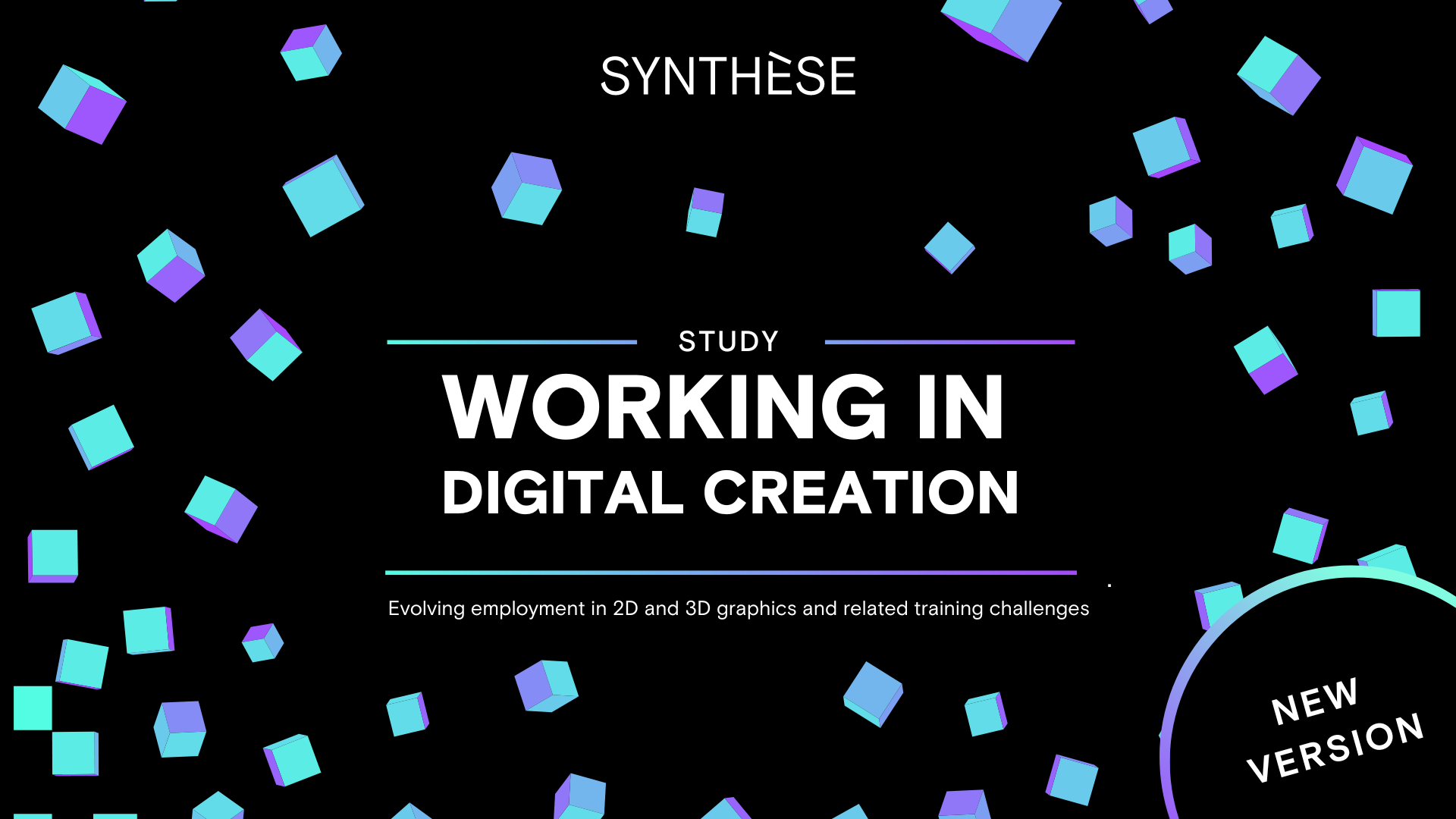 SYNTHÈSE is pleased to present a short, 44-page English-language version of its investigative study report entitled "Working in Digital Creation: Evolving employment in 2D and 3D graphics and related training challenges."
An initiative that addresses workforce-related issues in the field of digital creation
"How do we respond to labour shortages in digital creation?" With this question as its starting point, the team at SYNTHÈSE and players in Québec's digital ecosystem joined forces to implement an unprecedented and wide-ranging study covering the three following sectors of activity: visual effects and animation, video gaming, and immersive digital experiences.
The study report, which was released in December 2021, describes how the 2D and 3D-graphics employment sector is evolving in response to technology and organizational changes. It also outlines business models of companies active in the target sectors listed above.
In addition, the report, which is based on hundreds of hours of consultation with experts and teachers in these sectors, highlights training and employment alignment issues and identifies the needs that public higher-education institutions and the industry as a whole must meet.
Applying training to the workplace: SYNTHÈSE's tangible action for aligning training and employment
In the report's wealth of observation and analysis, SYNTHÈSE has provided much food for thought, including ideas about applying training to the workplace. "We've focused a great deal of effort on this particular recommendation," says Brigitte Monneau, our Executive Director at SYNTHÈSE. "In concrete terms, this entails putting students in touch with companies as early as possible in their career."
She has also stated, in an article published (in French only) on CTVM.info : "This past summer, in an effort to foster work-study programs, we launched our ARRISTAGE pilot project, which is a contest that enabled 18 young participants to attend traineeships in companies" (our translation).
BOUSSOLE: a platform to encourage the next generation to pursue careers in digital creation
In a further effort to boost the development of digital creative talent, we will gradually roll out our new BOUSSOLE platform in the spring. This online resource is designed to enable Québec teens and students as well as adults in career transition to explore training and employment opportunities in the field of digital creation. This constantly updated resource will be of particular use to guidance counsellors and employment counsellors.
At the end of this initial exploration phase, you will have an opportunity to view multiple short videos featuring creative industry professionals, detailed job descriptions, and other inspiring content! Be sure to follow us on social media so as not to miss our first content releases.